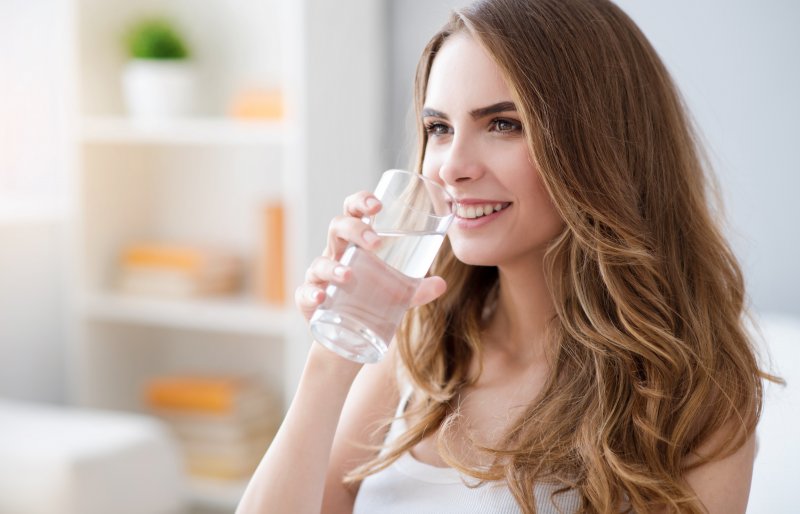 The Centre for Disease Control has described water fluoridation as one of the ten most important public health advances of the 20th century, but how did this come about? How long have we known about the benefits of fluoride? When was it discovered? Continue reading to learn more from your dentist in Greenfield about the history of fluoride and how it can benefit your smile.
Colorado Brown Stain
It all started when people of Colorado in 1901 began to notice a mysterious staining of teeth. A young dental school graduate, Frederick McKay, started reporting the strange occurrence after observing the locals' teeth. Some of them had stains so dark that it appeared that they were coated in chocolate. At the time, there was no mention of brown-stained teeth in dental literature, so residents suspected their own causes. This included strange factors like drinking inferior milk and eating too much pork.
In order to find the root of this phenomenon, McKay collaborated with Dr. G. V. Black. Through research, they determined that 90% of locally born children in the community had these stains on their teeth. They discovered that the people who were affected by the Colorado Brown Stain were surprisingly resistant to tooth decay.
After plenty of years of research, it was determined that the staining was caused by high fluoride levels in the water supply. The people with the Colorado Brown Stain were affected by fluorosis, which is caused by overexposure to fluoride when the permanent teeth are being formed.
Fluoride in Water and Dental Products
After more testing, it was determined that water that contained fluoride levels up to 1.0 ppm did not cause enamel fluorosis. In order to test whether adding fluoride to drinking water at physically and cosmetically safe levels would help fight against tooth decay, Grand Rapids Michigan voted in favor of it in 1945. After only 11 years, it was announced that the cavity rate among children dropped more than 60%.
Now, fluoride is widely acknowledged as a way to protect teeth against decay. Many more towns and cities have opted to add safe levels of fluoride to their water supply. Most dental products, like toothpaste and mouthwash, contain fluoride to help improve oral health.
What Are the Benefits of Fluoride?
Fluoride is beneficial to your teeth in several different ways. It helps to:
Reverse early signs of tooth decay
Prevent the growth of harmful bacteria in the mouth
Remineralize weakened enamel
Slow down the loss of minerals from tooth enamel
Using fluoride in Greenfield makes a huge difference for the strength of your smile. Check to see if your town adds fluoride to the water supply and be sure to purchase dental products that contain fluoride. Your teeth will thank you!
About the Practice
At Advanced Dental Treatment Center, Dr. William Carini and Dr. David Blanchard are focused on providing quality oral healthcare to the people of Greenfield, WI and surrounding areas. Dr. Carini earned his Doctor of Dental Surgery from the Marquette University School of Dentistry and has taken countless hours of continuing education. Dr. Blanchard earned his degree from the University of Michigan School of Dentistry, graduating with honors. For more information or to schedule an appointment, visit their website or call (414) 258-9630.