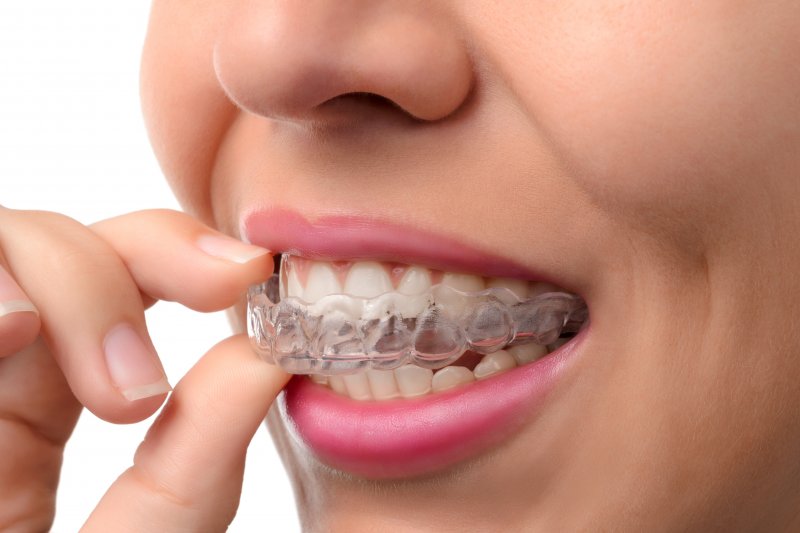 Invisalign is a fantastic orthodontic system that can help you achieve a straight, confident smile without the need for traditional braces. However, if you're considering it for the first time, you may have questions about the process. It can be particularly muddy when it comes to Invisalign attachments and their removal.
If you want to learn more about Invisalign attachments and their place in your treatment, continue reading. This guide will discuss everything you need to know.
What Are Invisalign Attachments?
Invisalign attachments, often referred to as "buttons," are small, tooth-colored, or clear raised shapes made of dental composite material. These attachments are strategically placed on certain teeth during your Invisalign treatment. They serve as anchor points for the aligner trays, helping to guide your teeth into the desired positions.
Each attachment's shape and location are unique to your treatment plan. This makes them an important part of the Invisalign treatment when the need for them arises.
Is It Painful to Have Invisalign Attachments Removed?
Now, the million-dollar question: Is it painful to have Invisalign attachments removed? Not likely. The process of removing Invisalign attachments is generally painless and straightforward. Your dentist will use specialized tools to gently wear away the attachments without causing any significant discomfort.
Most patients say they feel some pressure or a slight sensation during attachment removal, but it is not typically painful. It's almost like the feeling you experience during routine dental cleanings or checkups. There might be some discomfort, but it is minimal and short-lived.
Why Do I Need Invisalign Attachments?
Invisalign attachments can sometimes be the difference between the success or failure of your treatment. They can provide the necessary grip to ensure the aligner trays exert the right amount of force on specific teeth.
This gentle force is what guides your teeth to move into their correct positions gradually. Without attachments, some complex tooth movements might be challenging to achieve with aligners alone.
While the idea of attachment removal may make you cringe at the thought, rest assured that the process is painless and quick. You'll probably experience more discomfort wearing them for the first few days than you will when you have them removed.
If you have any concerns about your treatment, don't hesitate to discuss them with your dentist. They can provide guidance and reassurance throughout your entire Invisalign experience.
About the Practice
At Advanced Dental Treatment Center, Dr. William Carini and Dr. Kirsten Farr are your experienced and talented dental team. Together, they lead a team that prides itself on providing comprehensive, compassionate dental care. If you have questions about your treatment plan, their staff is ready to guide you with a gentle hand. To schedule an Invisalign consultation, call (414) 209-7465 or visit the website to discover more services.