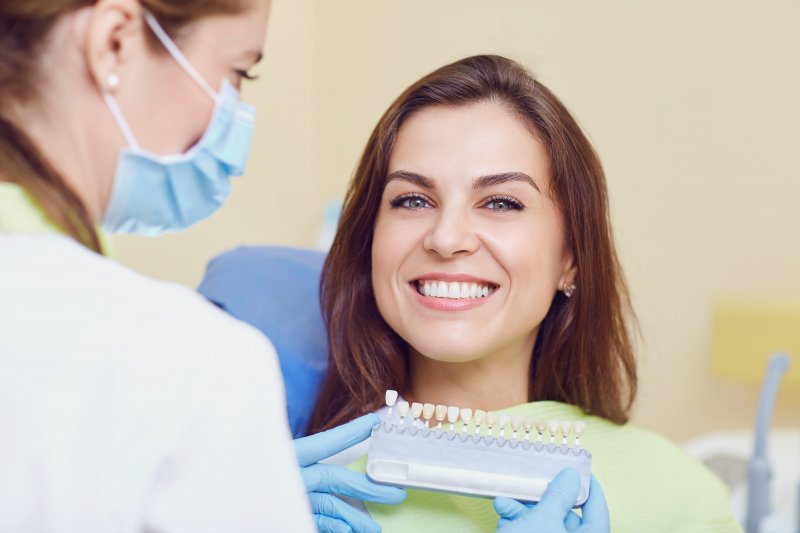 Whether you are a king, a queen, or a tooth, crowns are a big deal. A dental crown is a tooth-shaped restoration fitted over a tooth that is misshapen or severely damaged. It can be made from materials like porcelain, metal, or ceramics and can be placed in two days. These appointments will usually be two weeks apart and will probably take a couple of hours. Just in case you're scheduled to receive one soon, here is what you can expect at your appointment.
Preparation
The first step is a dental examination. The dental care provider will evaluate the tooth receiving the crown and the area around it. This can involve X-rays to give the dentist a better view of the root of the tooth and the surrounding bone.
The dentist will then inject a local anesthetic into the gum tissue. Some offer conscious sedation that leaves the patient awake but in a drowsy and relaxed state for the duration of the procedure.
The next step is to prepare the tooth. With anesthesia preventing any discomfort, the dentist will begin work by removing any decayed or damaged mass from the tooth. This may leave the tooth with empty spaces that could house bacterial growth, so it will then be cleaned and disinfected. To prevent infection, these empty spots will then be filled with gutta-percha, a material completely safe for the teeth and mouth. Finally, the tooth is smoothed to remove any sharp edges.
The Crown Goes On
At this point, the patient receives a temporary crown to protect the tooth while the permanent one is being manufactured.
The permanent crown should be ready about two weeks later. At this appointment, it's secured with a specialized cement based on the crown's material and intended location. The dentist applies this cement in a uniform layer to the inside of the crown. After finding the correct fit, any excess cement is removed.
When the procedure is over, some discomfort is to be expected and can be managed with over-the-counter pain relievers. If it lasts for more than two weeks, notify your dentist. It is advised that dental crown patients not eat anything hard or sticky that could damage the tooth or dislodge the new restoration.
Many people find dental procedures to be stressful. By knowing what to expect when receiving a dental crown, you can more easily relax in the chair and avoid complications from stress reactions. Dental crowns are excellent ways to restore damaged teeth, and your new smile will be worth the effort.
About the Practice
Advanced Dental Treatment Center provides great oral healthcare for the community of Greenfield, WI. Led by Drs. William "Bill" Carini and Kristen Farr, the staff sets new standards of comfort, compassion, and dedication for their patients. Services include preventative, cosmetic, emergency, and restorative dentistry including crowns. If you're curious about dental crowns, contact the office online or dial (414) 209-7465.