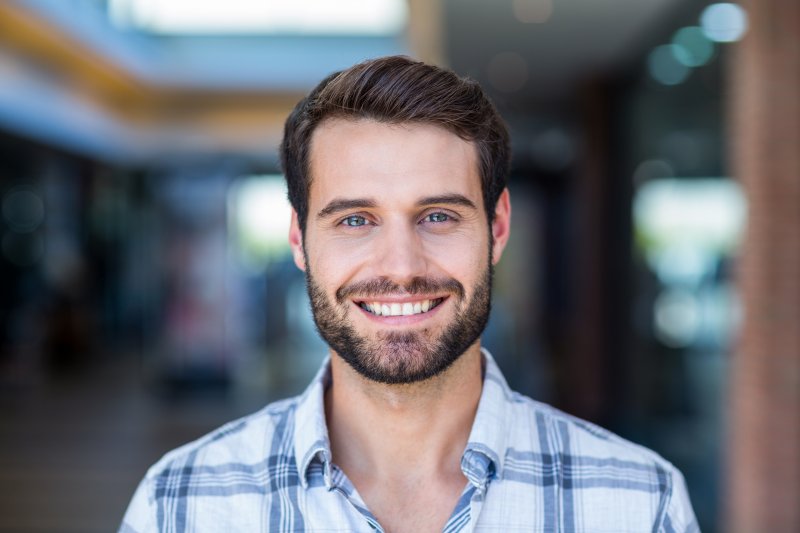 If you are missing teeth and looking to have them replaced, dental implants might be a good option. They are made from sturdy dental-grade titanium and are the only option to replace both the roots and the crown of the tooth. If you have never had dental implants before, you may be wondering what they feel like. Continue reading to learn how the procedure works and what sensations you can expect from this treatment.
How Does the Dental Implant Procedure Work?
Before your dentist or oral surgeon begins the implant process, they will administer a local anesthetic. This will numb the area around the tooth, which will prevent you from experiencing any pain during treatment. If you need extra help relaxing, you can ask them about sedation dentistry.
Once the area has been thoroughly numbed, an incision will be made in your gums. This will allow access to your jawbone so the implant can be placed. Once it's inserted, it will start fusing with the jawbone. This process is called osseointegration, and it takes four to six months to complete.
How Dental Implants Feel
The dental implant procedure is virtually painless due to the use of a local anesthetic and dental sedation. Even so, you can expect to feel some milk discomfort or sensitivity after the implants are placed. Additionally, they may feel a bit strange in your mouth as you continue getting used to them.
Within a week or two, your mouth should begin to feel normal. Your implants will feel as normal and natural as your pearly whites. If you experience any pain or are uncomfortable while healing, apply a cold compress. This should numb the area as well as lessen inflammation. Do this three times daily for 20 minutes.
Additionally, try taking over-the-counter pain medication to help manage discomfort. You can also try gargling with a mixture of ½ a teaspoon of salt in a cup of warm water to kill bacteria and lessen swelling.
About the Practice
Advanced Dental Treatment Center is led by Dr. William Carini and Dr. Kirsten Farr. They offer patients a variety of exceptional treatments, including tooth replacement options like dental implants. They can teach you about the sensations you can expect to experience while undergoing implant treatment as well as during the healing process. They can also give you tips on how to make your implants last as long as possible. If you want to set up an appointment with Advanced Dental Treatment Center or want to learn more about dental implants, visit their website or call their office at (414) 209-7463.