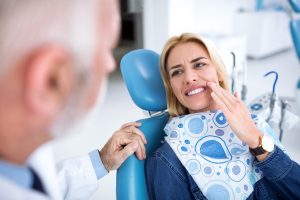 The world can come to a screeching halt when you sustain a dental emergency; however, as alarming as these situations might seem, they can be handled if you're able to quickly visit your emergency dentist! That said, sometimes patients also worry about experiencing another kind of pain—pain to their wallet—when going in for emergency dental care, especially if they don't have dental insurance. Here's what you need to know about getting urgent care on a budget so that you can ensure your oral health isn't in jeopardy.
What's Considered a Dental Emergency?
Generally, a dental emergency is any sort of abnormal symptom or issue that occurs inside the mouth that requires professional treatment. Pain is often the first sign to look for; tooth or gum injuries can result in damaged nerves or blood vessels, and a potentially serious infection can follow shortly afterwards. Here are a few issues that often necessitate immediate action:
A loose or displaced (knocked out) permanent tooth.
A fractured or cracked tooth.
A lost or damaged filling, crown, bridge, or other type of restoration.
Painful inflammation that isn't diminishing.
An abscessed tooth.
A traumatic jaw injury.
It's worth noting that if you've sustained a dental injury that results in life-threatening symptoms, such as difficulty breathing or uncontrollable mouth bleeding, then you should head to the nearest emergency room.
Making Urgent Care More Affordable
By design, dental insurance is meant to make your life easier by making dental care more affordable. It allows you to lessen the impact that potentially expensive treatment, such as emergency care, has on your wallet. However, lacking dental insurance won't prevent you from receiving urgent dental care when you need it, and you certainly don't have to worry about being turned down for not having insurance!
Some dentists offer special membership plans that work similarly to dental insurance, but without some of the restrictions and complications like annual maximums and deductibles. Other options include financing plans through third-party financers; thanks to lower or non-existent interest rates, the cost of urgent care is broken up and easier to manage.
Keep in mind that prolonging necessary urgent dental care will usually result in more costly and serious problems unfolding that'll really irritate your smile and your wallet alike. So if a problem arises, don't hesitate to contact your emergency dentist; options exist that'll make your treatment less of a burden so you can focus on getting back to smiling.
About the Practice
The team at Advanced Dental Treatment Center has proudly served patients and families in the Greenfield, WI area for several years, offering a wide range of services including emergency dentistry. The practice is fortunate to house two incredibly skilled specialists: Dr. William Carini and Dr. Kirsten Farr. If you or a loved one has suffered a dental emergency, don't hesitate to reach out for assistance: (414) 209-7463.