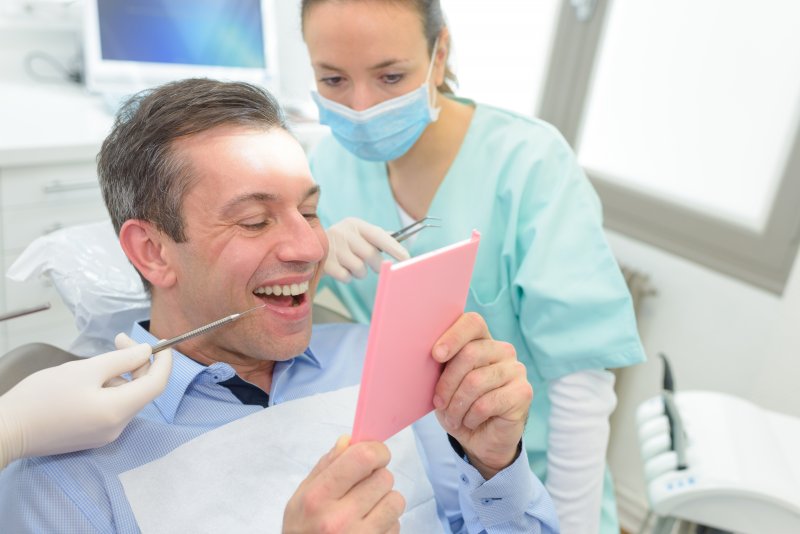 At your last routine checkup, did your dentist say that you need a dental crown? If you've never gotten one before, it's completely normal to have concerns about the procedure. One thing many people have questions about is whether or not the procedure will be painful. Well, you'll be happy to know that getting a dental crown in Greenfield is far more comfortable than you think! Read on to learn more about what to expect.
The Dental Crown Process
In many cases, the entire dental crown procedure is completed over two appointments. Here's a step-by-step breakdown of each visit:
Preparation Visit: At your first appointment, your dentist will carefully examine your damaged or decayed tooth and prepare it for the crown. They'll numb the tooth, file down the enamel, remove damaged areas, and take an impression for the lab. Since your tooth will be completely numb, you won't feel a thing during this process!
Final Placement: Once your permanent crown is ready for placement, you'll return to the office to complete your treatment. Your dentist will cement the restoration into place using a special bonding agent. This shouldn't cause you any pain, but your dentist can use a numbing agent to help you feel more comfortable if needed. Before you leave, your dentist will check the color, shape, and fit to ensure no adjustments are necessary.
What to Expect During Recovery
Since your tooth requires minimal preparation for a dental crown, you may experience tenderness and sensitivity in the area for a few weeks following your procedure. Fortunately, the recovery process is not very long! As long as you diligently follow your aftercare instructions, your discomfort will fade within a few days. If you feel like it's necessary, you can take over-the-counter pain medication for relief.
What Happens If You Choose Not to Get a Dental Crown?
It's always a good idea to follow your dentist's advice, especially when it comes to restorative treatment. If they said you need a dental crown, you should get it done as soon as possible. Otherwise, your damaged or decayed tooth is left vulnerable to harmful bacteria. You're at risk of causing further damage and may develop sores and irritation in your mouth. In addition, delaying this treatment will increase your chances of needing more complex and expensive procedures down the line.
Getting a dental crown in Greenfield may sound daunting, but it doesn't have to be that way! With the help of your dentist, you can enjoy a comfortable and pain-free experience.
About the Practice
At Advanced Dental Treatment Center, we strive to help patients achieve healthy and beautiful smiles. Our practice is happy to offer comprehensive services for people of all ages. From routine checkups to complex restorative treatments, we're prepared to meet all your oral health needs. If you need to get a dental crown, you can schedule your appointment via our website or call (414) 209-7463. We'll keep your worries in mind and ensure your experience is as comfortable as possible!