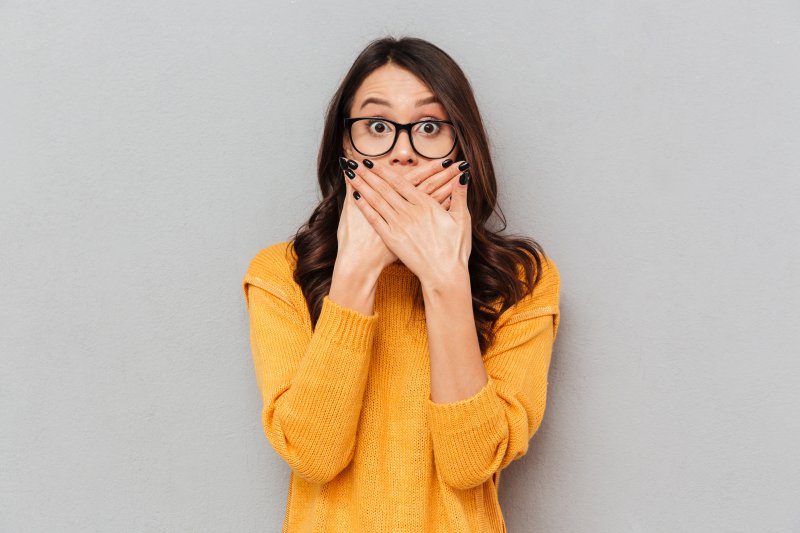 There's a well-documented psychological phenomenon called the "spotlight effect." The idea is that we hyperfixate on our flaws to such an extent that we think they're more noticeable than they are. We feel like there's a spotlight on us all the time. It's natural; we know ourselves more intimately than anyone else does, so we're more acutely aware of our problems than others.
Many people stay away from the dentist because they're embarrassed by their teeth and think that they'll be judged. This simply isn't true. A good dentist just wants to facilitate your oral health. If you're still nervous, here are a few reasons why you shouldn't avoid the dentist out of shame.
1. Your Dentist Is a Professional
To become a licensed dentist, you need to have completed hundreds of hours of schooling, and most take hundreds more hours of continuing education after that. Not to mention that you see dozens of patients a week, each one with their unique problems. All that to say, dentists have seen just about all there is to see of people's mouths, if not in person then as a picture in a medical journal. Nothing bothers them anymore. If anything, a unique problem would probably be a fun challenge. If you're concerned about your dentist judging you, don't be! Their primary goal is to help you get better.
2. Whatever Your Issue, Your Dentist Can Solve It
Some people think that their smile is beyond saving, so they don't bother going to the dentist. These people underestimate the degree to which oral medicine has advanced. Your dentist should be capable of addressing any issue you might have or, at the very least, stopping the problem from getting worse. You don't have to just suffer with whatever problem you might have. Talk to your dentist, they'll give you options.
3. Even If You Avoid the Dentist, You Might Wind Up There Anyway
There's one issue with avoiding the dentist: you can only do it for so long. Without treatment, many common dental issues just get worse, not better. Gum disease is one example: without a deep cleaning that can remove any built-up plaque, the bacteria that cause this disorder will only grow and spread, causing bone and tooth decay. If your gums get that bad, you're going to have to go to the dentist anyway under much less happy circumstances.
Ultimately, you're more judgmental of the condition of your teeth than anyone else is. The spotlight effect is powerful, and it's easy to fall victim to it. But there's good news: if you can overcome your fear, your smile can improve, meaning you won't have to be insecure anymore.
About Our Practice
At Advanced Dental Treatment Center, we strive to make each patient as comfortable as possible, all while providing the highest standard of dental care. Our team will take the time to give you the 1 on 1 attention you deserve. We also offer one-visit restorations and same-day emergency dental care services, so in less than 24 hours you can radically change your smile for the better. If you're still worried about being embarrassed at the dentist, we can put you at ease. You can reach us on our website, or by phone at (414) 209-7463.