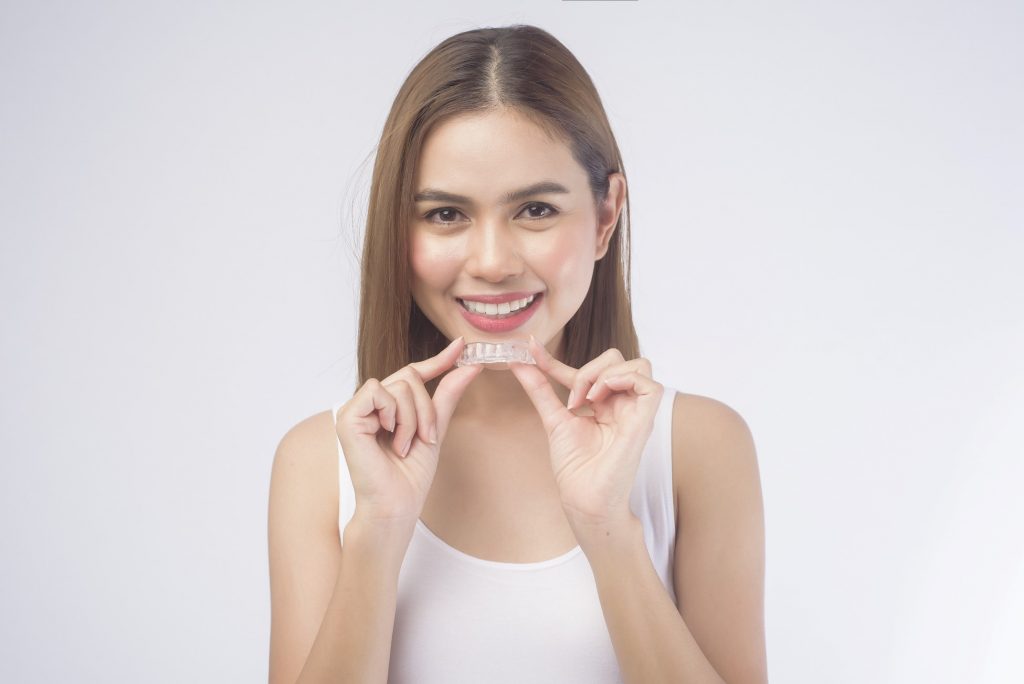 Long gone are the days of needing traditional braces to achieve the healthy, happy, and beautiful smile you desire. With Invisalign, you can leave crooked, spaced-out, and otherwise misaligned teeth in the past – in just 12-18 months too! Although that's already a significantly shorter timeline than metal alternatives, many patients naturally want to see their results even sooner. Luckily, you can! Here's how.
The Secret to Speeding Up Your Treatment: AcceleDent
To incrementally guide your teeth into their ideal positions, Invisalign uses state-of-the-art clear aligners. These trays exert just enough pressure on your teeth to safely move them, and each new set picks up where the previous ones left off. Generally, this process takes between 12 and 18 months. If you are hoping to see results sooner, however, ask your dentist about AcceleDent. This cutting-edge system uses micro pulses to help your teeth move more efficiently. As a result, you could shave weeks or months off of your treatment timeline!
4 Additional Tips for Staying On-Track with Invisalign
While innovative technology, like AcceleDent, can speed up treatment, most patients run into the issue of falling off-track with Invisalign. As a result, they end up spending more time and money on the process. Don't worry – there are a few ways you can prevent that from happening to you:
Wear your aligners for 20-22 hours a day – Even though Invisalign trays are removable, you shouldn't get in the habit of taking them out frequently. In fact, you should only remove them to complete your oral hygiene routine, eat, and drink anything other than water.
Don't use hot water to rinse your aligners – Rinsing your trays regularly will help keep them free of food particles and plaque. Just be careful of hot water, which can warp their shape and render them virtually useless. Lukewarm or cold water is ideal.
Store your trays properly – When you do take your aligners out, make sure to store them properly in a compact, sturdy case. This will prevent them from accidentally getting broken or misplaced.
Prioritize your follow-up appointments – Luckily, Invisalign doesn't require as many follow-up visits, keeping your schedule open. Just make sure to prioritize the appointments you do have. This will allow your dentist to continually monitor your progress and make adjustments as needed.
Waiting 12-18 months to achieve your smile goals is no easy feat. Thanks to AcceleDent, you don't have to wait as long! With this innovative technology and the above best practices, your new and improved grin will be here before you know it.
About the Practice
Advanced Dental Treatment Center is where patients can enjoy personalized treatments, high-quality care, and quicker treatment timelines! Our phenomenal dentists are passionate about helping nearby individuals and families achieve smiles that are healthy, happy, and beautiful. If straightening your teeth and fixing your bite is on your list of smile goals, then don't hesitate to schedule an appointment with our team via our website or by phone at 414-209-7463.