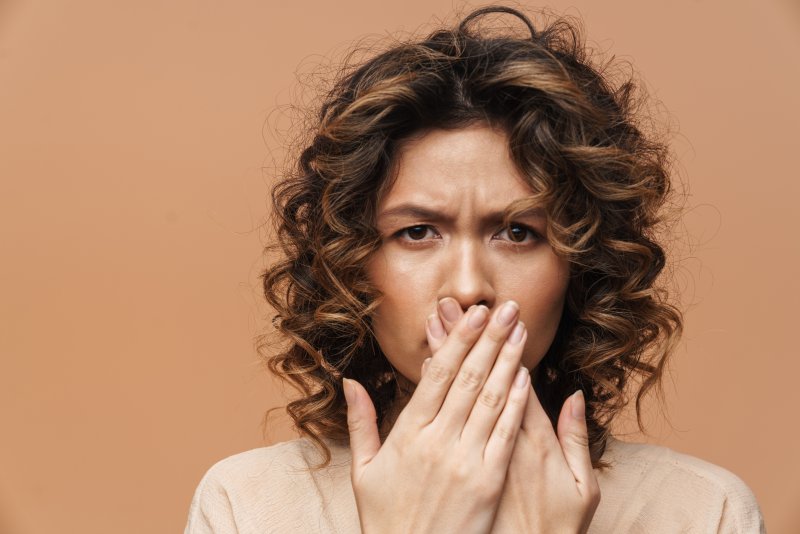 Did you know that your dentist performs an oral cancer screening at every routine checkup? They search for abnormalities, signs, and symptoms that could indicate oral cancer. Although cancer can be life-threatening, prompt treatment and early diagnosis can improve your chances of survival. Are you at risk? Read on as your dentist in Greenfield explains what increases your risk for oral cancer, signs and symptoms to look out for, and how you can minimize your chances of developing it.
What Increases Your Risk for Oral Cancer?
Mouth cancer forms when cells on the lips or in the mouth develop mutations in their DNA. These mutations tell cells to continue growing and dividing when healthy cells would die. Although it's still not clear what causes these mutations, researchers have identified factors that can increase one's risk for factors.
These factors include:
Tobacco use. Habits like chewing tobacco or smoking cigarettes, cigars, and pipes are some of the most well-known risk factors for oral cancer.
Excess alcohol consumption. Heavy drinkers have a higher chance of developing oral cancer. For those who also use tobacco, the risk is much higher.
Human papillomavirus (HPV). Cancers associated with HPV are often found at the back of the throat, the base of the tongue, and in the tonsils.
Sun exposure. Did you know that excess sun exposure on your lips can also increase your risk for oral cancer? Lower your risk by applying an SPF lip balm before spending time out in the sun.
Signs of Oral Cancer
Oral cancer often appears as white or red patches on the gums, tonsils, or the lining of the mouth. However, signs and symptoms of this disease vary from person to person.
Here are some other warning signs to look out for:
Lip or mouth sores that don't go away
Swelling in your neck
A lump in your cheek
Difficulty swallowing or chewing
Trouble moving your jaw or tongue
Weight loss
Loose teeth
Constant bad breath
Tips to Minimize Your Risk
The good news is oral cancer is one of the most preventable types of cancer. You can lower your risk of developing it by:
Not using tobacco (or never using it if you haven't started)
Drinking alcohol in moderation, if at all
Limiting your exposure to the sun and wearing an SPF lip balm
Practicing good oral hygiene
Eating a well-balanced diet full of protein, dairy, fruits, and vegetables
Regularly seeing your dentist for cleanings and exams
If you're concerned that you're at risk for oral cancer, take the steps outlined above to lower your chances of diagnosis. And if you're experiencing worrisome symptoms, contact your dentist as soon as possible for help.
About the Practice
At Advanced Dental Treatment Center, we strive to provide exceptional, state-of-the-art, compassionate dental care that's guaranteed to exceed even your highest expectations. Our team is passionate about helping patients achieve and enjoy a truly healthy smile. If you think you're at risk for oral cancer, reach out to us, and we'll do what we can to prevent it. Visit our website or call (414) 209-7463 to schedule a consultation.