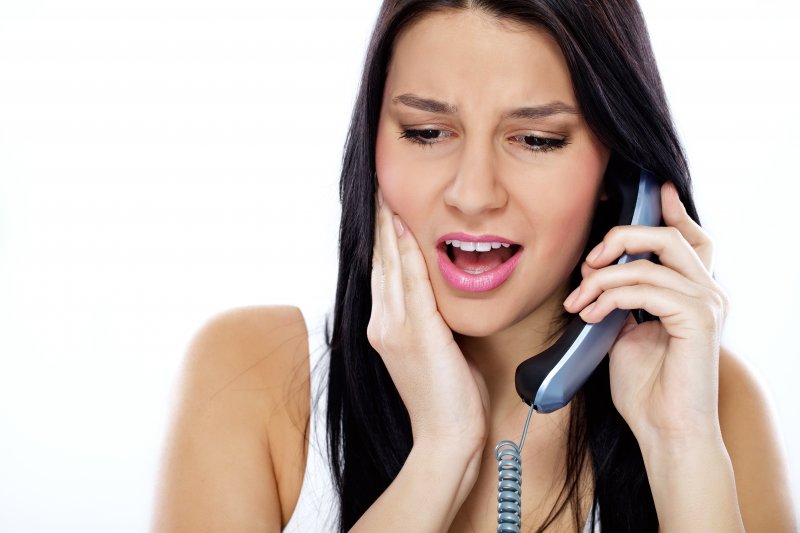 While it's not always possible to stop a dental emergency from happening, it's at least helpful to be able to recognize the symptoms. Therefore, you can get the vital treatment you need as soon as possible. As you read further, your emergency dentist in Greenfield lists 5 key warning signs that you should take heed to!
A Loose Tooth
Once your permanent teeth have emerged, the days of getting excited about a loose tooth are over. Therefore, if one of your ivories is even the slightest bit wobbly, it should be considered a dental emergency. Until you're treated, you should avoid any activity on that side of your mouth.
A Severe Toothache
A painful toothache is usually an indication of advanced decay that has travelled to the inner, sensitive area of the tooth. It's not only important to seek care to get relief from the pain, but to also prevent the spread of the bacteria to other parts of your body, which could eventually put your life in jeopardy.
For temporary relief, you can apply ice to your jaw, take an over-the-counter pain reliever and rinse your mouth with a salt-water solution to slow down the advancement of the bacteria.
Continuous Gum Bleeding
Having bleeding gums doesn't always mean you have an emergency on your hands. However, if you have a severe laceration that causes bleeding for more than 10 minutes, you should immediately head to a local emergency room to seek treatment.
A Suspected Broken Jaw
If you have acute jaw pain from a blow to the face or a hard fall, then there is a chance that your jaw is broken. If this is the case, it's a time-sensitive matter that requires a trip to the emergency room. Be sure to tie a piece of soft material around your head to immobilize your jaw and to prevent any further injury.
Constant Headaches
A problem that often goes untreated is bruxism (teeth grinding). If you're constantly under stress, then you may unknowingly do this. Over time, it can wear down your enamel, cause jaw issues and also lead to intense headaches. If you find yourself dealing with reoccurring headaches, then don't hesitate to reach out to your dentist to request a visit.
It's no secret that a dental emergency can put a damper on an otherwise nice day. By knowing how to spot any symptoms early and being proactive about contacting your dentist in Greenfield, you can get the help you need so you can recover faster!
About the Author
Dr. William Carini is a graduate of the Marquette University School of Dentistry. Since earning his dental degree, he has taken countless hours of continuing education, which has allowed him to further expand his knowledge and hone his skills. Dr. Carini knows how troubling dental emergencies can be, which is why he provides the comprehensive care needed for his patients to recover at Advanced Dental Treatment Center. He can be reached for more information through his website.