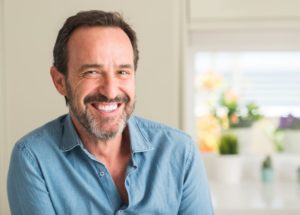 If you have a weak or decayed tooth, you know that it can be frustrating to deal with. You can experience sensitivity and worry about what big problem you'll have next. The tooth likely doesn't appear the way you want either. That's where a dental crown comes to the rescue. By getting a dental crown in Greenfield, you can get a natural, healthy smile again.
Now, it may be tempting to just get the crown put on and forget about it, but did you know that you can help determine how long your crown lasts? The choices you make matter when it comes to maintaining your oral health and the condition of your crown.
Understand What a Crown Does
A dental crown is a protective cap that is cemented over a damaged or decayed tooth. Meant to restore the tooth's function, health, and appearance, crowns are made from a variety of materials, including gold, porcelain fused to metal, and tooth-colored ceramics. Porcelain enables the crown to look just like a natural tooth.
A crown is used in many situations, including the following:
To hold together parts of a broken tooth.
To prevent a weak tooth from breaking.
To restore a tooth that has been severely worn down.
To cover a tooth with a large filling, and there isn't much natural tooth left.
To hold a dental bridge in place.
To cover misshapen or discolored tooth.
To cover a dental implant.
Knowing this information helps you know how to take better care of your crown, both to lengthen its usefulness and to protect the tooth underneath it.
Make Crowns Last
On average, dental crowns last between 5 and 15 years, but the lifespan of a crown depends on the amount of wear it is exposed to, how diligently you adhere to good oral hygiene practices, and whether you take good care of your teeth in general. Just because a crown acts as a shield for the remaining tooth, it doesn't mean that you don't have to maintain it. In fact, without proper care, crowns can chip, become lose, or even fall off. Although accidents can happen, most of the time these scenarios can be prevented.
Exercise Good Oral Hygiene
To stop bacteria from penetrating and causing decay to the remaining tooth, you need to do the following on a daily basis:
Brush your teeth at least twice with a soft-bristled toothbrush and minimally abrasive toothpaste.
Floss at least once with waxed floss.
Use an anticavity mouthwash.
Also, you need to attend your dental checkups and cleanings twice a year to ensure your oral health and wear a mouth guard while playing sports, like football, basketball, and hockey. Basically do what you would to maintain healthy natural teeth.
Avoid Bad Dental Habits
Because dental crowns are not indestructible, you also need to avoid harmful dental habits, such as the following:
Grinding or clenching your teeth.
Chewing ice or hard food, like popcorn kernels.
Biting your fingernails.
Using your teeth as a tool, such as to open packaging.
While you can control most of these habits, you may not be able to with others, such as grinding or clenching your teeth, especially if done during sleep. Talk to your family dentist in Greenfield if you grind your teeth, and they may be able to fit you for a custom-made night guard.
In the end, if you follow these maintenance tips, your crown will serve you well for many years to come. You can enjoy a restored tooth and restored self-esteem. You'll be able to chew, speak, and smile with confidence. For more information or to discuss your dental crowns, schedule an appointment with your family dentist in Greenfield.
About the Practice
At Advanced Dental Treatment Center, Dr. Blanchard he has accrued more than 150 hours of continuing education through the Spear Academy in areas such as cosmetic dentistry, endodontics, dental implants, and treatment planning. Dr. Carini has taken many courses dedicated to implant dentistry, attended various trainings with Spear Education, and recently trained to use Botox/dermal fillers with the Academy of Facial Esthetics. You can contact them by calling or clicking here.