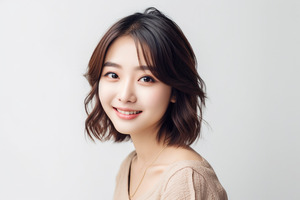 Oral hygiene is not merely about maintaining a captivating smile. It is a cornerstone of overall health and well-being. Recent research hints that the microbes residing in our mouth, often aided by probiotics, may play a pivotal role in safeguarding our gum and oral health.
Studying the Connection Between Probiotics and Gum Disease
A recent randomized controlled trial delved deep into this theory. The study's objective was to examine the effect of a daily probiotic on gum health, especially in adults diagnosed with gingivitis. The researchers segregated participants into two groups. One group was given probiotic lozenges containing the bacterial strain Bifidobacterium lactis HN019. In contrast, the other half was given a placebo, ensuring no bias or unintended influence on the results.
Eight weeks later, the findings were compelling. The researchers gauged several inflammatory markers to discern improvements in gum health, including instances of gum bleeding and the prevalence of plaque. The group that took the probiotic showcased a notably lower instance of gingivitis. This groundbreaking discovery propels the idea that probiotics might be instrumental in bolstering gum and overall oral health.
And the Study Says…
Why is this so crucial? The repercussions of neglecting oral hygiene can be severe. Beyond the obvious risk of cavities and bad breath, poor oral hygiene can cascade into dire health consequences. Conditions like gingivitis can escalate to tissue damage, bone damage, and in dire circumstances, even tooth loss. Moreover, emerging research is drawing connections between poor oral health and cognitive decline, bringing diseases like dementia and Alzheimer's into the spotlight. With such significant stakes, understanding and implementing preventative measures becomes paramount.
Digging deeper into the science, one realizes the connection between oral health and probiotics isn't that far-fetched. After all, digestion initiates right in our mouths. Our mouth is not just a gateway for nutrition but also a thriving ecosystem of bacteria. Some harmful, others beneficial. Probiotics, often dubbed as "friendly bacteria," can help tip the balance in favor of the beneficial ones, fostering a healthier oral environment.
In closing, the revelation that probiotics might have a role in defending against gum diseases is both exciting and promising. These microscopic warriors could be the next big thing in oral health, offering a preventative shield against gum diseases. While the research is still budding, it's clear that looking after our mouth's microbiome could be a game-changer. However, as with all health matters, it's prudent to consult with dental or health professionals before introducing any significant changes to one's health regimen. Let's smile to a future where probiotics become our oral guardians!
About Our Practice
At Advanced Dental Treatment Center in Greenfield, WI, we prioritize holistic oral healthcare. Led by the dedicated Dr. Carini and Dr. Farr, our team combines clinical expertise with cutting-edge technology, ensuring patient comfort and personalized care. Our unique approach is rooted in prevention, believing that regular cleanings and exams pave the way for overall well-being. Beyond just treatments, we emphasize courtesy and the highest standard of customer service, aspiring to offer our patients the same level of care we'd expect for ourselves.
If you have any questions about how to protect your oral health, we can be reached at our website or by phone at (414) 209-7465.