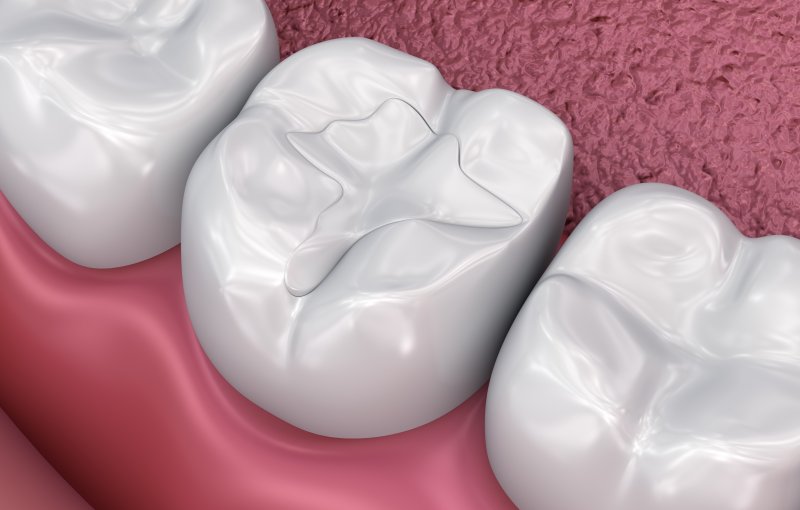 Maybe you've just gotten a dental filling for your tooth. If so, you're probably happy – your cavity or tooth decay received much-needed treatment! Despite your relief, though, don't forget: fillings don't last forever. You'll likely need to replace your current one in the future. Fortunately enough, your local Greenfield dentist is here with helpful advice. Read on to learn how long dental fillings last, when to replace them, and crucial tips for maintaining them.
How Long Does a Filling Usually Last?
Roughly speaking, the average dental filling lasts around ten years. However, the lifespan of your own will depend on various factors.
One of these factors is the restoration material. For example, amalgam fillings are pretty durable and can last 15 years. Meanwhile, glass ionomer ones only have a lifespan of five years or so.
Other relevant factors pertain to your lifestyle. Matters like eating habits, oral hygiene, and tooth decay will all impact your filling's lifespan. In other words, oral health is crucial to long-lasting fillings.
When Should You Replace One?
While not everyone needs a replacement filling, the odds are you'll need one eventually. Your current treatment will likely break down and stop working at some point.
Short of it falling out, the best time to replace a filling is when it cracks or wears down. In that scenario, the restoration won't protect your tooth from decay. Instead, it'll let harmful bacteria reach the pearly white's inner layers.
Another sign to replace a filling is tooth sensitivity. When the filled tooth aches, the treated area may experience further decay.
How Should You Care for Fillings?
Luckily, there are things you can do to help a filling last. Some of the best possible methods include:
Practice Good Oral Hygiene – Unless you keep a filling clean, it'll gather plaque and bacteria that reach the underlying tooth. So, always brush your teeth twice daily and floss between each tooth once daily. Also, rinse with fluoridated mouthwash as needed.
Attend Regular Checkups – While you may not notice filling issues initially, your dentist can spot trouble early on. So, make sure to attend your six-month checkups and cleanings. These visits will treat any problems that could threaten your filling.
Avoid Bad Oral Habits –Clenching and grinding your teeth can damage their fillings. To compensate, wear a mouth guard to prevent harm to them.
As you can see, how long dental fillings last can vary. Still, you can help your current one stick around using the tips above!
About the Practice
Advanced Dental Treatment Center is based in Greenfield, WI. Led by Drs. Carini and Farr, our practice emphasizes comprehensive dental care. In particular, we offer preventive, cosmetic, and restorative services, as well as emergency treatments like root canals and tooth extractions. Our team is also even equipped to provide laser dentistry and TMJ therapy. For more information or to book a visit, you can reach us on our website or by phone at (414)-209-7465.