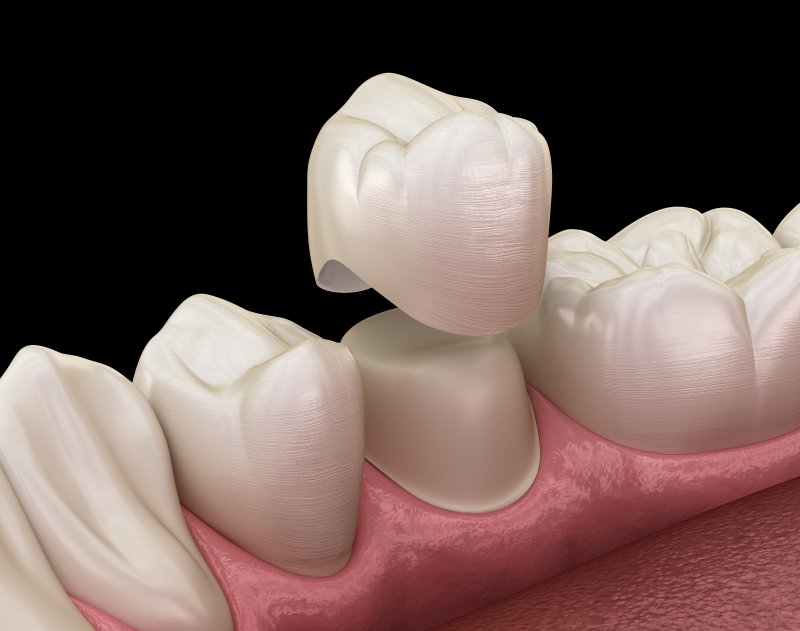 Dental crowns are an incredibly versatile treatment—they're one of the few that are used for both restorative and cosmetic purposes. Whether you're capping off a root canal treatment or want to change the look of a tooth, dental crowns are a quick and easy way to help you!
If you have gotten a dental crown recently, there's a little bit of aftercare you may need to do directly after the procedure. Here's what the days after getting your dental crown are likely to look like.
Wait for the Anesthetic to Fade
Most of the time, dentists will numb the mouth with a local anesthetic before placing a dental crown. It's probable that your mouth and lips will still be fairly numb for a few hours following the procedure, so you should take a little extra caution while it fades.
Avoid eating anything excessively hot, as it's possible that you could seriously burn your mouth without realizing it. You should also avoid anything too chewy—you may bite down on your tongue or cheek without realizing it.
Feeling the Discomfort
Once the anesthesia does fade, it's common for people to experience a fair amount of sensitivity in their dental crown. It's also common for the gums around the crown to be irritated due to the dental cement. The next step of aftercare will be primarily focused on dealing with that discomfort.
Over-the-counter pain relievers can be great for this, but most pharmacies also sell oral anesthetics for just this occasion. You should also take note of what kinds of foods exacerbate this sensitivity, and avoid them as much as possible for the next week or so.
Adapting to Your New Mouth
After a few weeks, any sensitivity you may have had should have faded. After that, you just have to get used to your new dental crown.
People often report their teeth feeling a little funny for a few weeks while they get used to their tooth being a little bigger than it was before. This will also fade with time.
After a while, you'll forget that the dental crown is even there!
About Our Practice
At Advanced Dental Treatment Center, we ensure that the care we offer our patients is the best that it can be from every angle. That means that everyone on our dental team works as hard as possible to stay at the top of their field in terms of expertise and that they can provide excellent customer service to all of our patients.
If you have any questions about dental crowns, we can be reached at our website or by phone at (414) 209-7463.