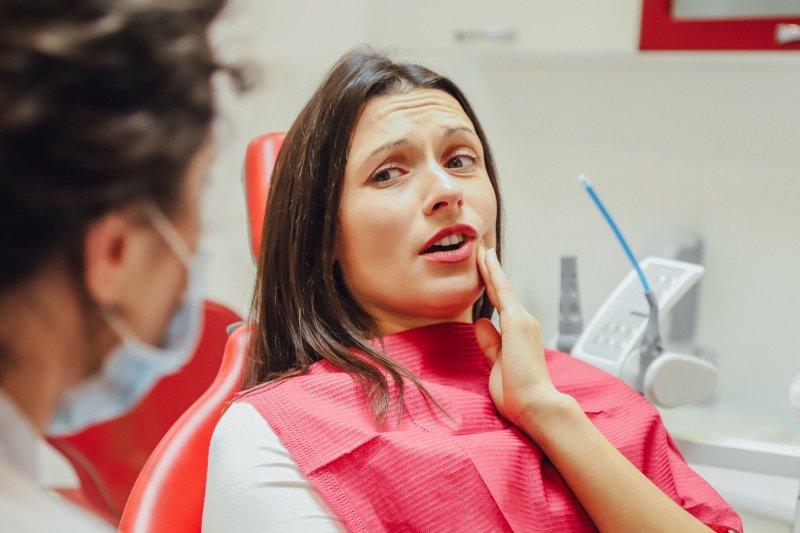 A common myth is that you will experience unbearable pain when you need a root canal. However, that's not necessarily true. During the early stages, the majority of signs can only be identified by a trained dentist. Physical symptoms typically don't start showing up until the problem has become severe. That's why it's incredibly important to stay on top of your routine checkups! With their help, you can restore your oral health with a root canal before it's too late. Read on to learn which signs indicate you may need to get a root canal in Greenfield.
Persistent Pain
Pain is one of the main indicators that something is wrong with the root of your tooth. You may notice it when performing everyday tasks, like drinking or eating. If that is the case, you need to contact your dentist as soon as possible. They'll examine your aching tooth to see if your blood vessels or nerves have become inflamed due to infection.
Chipped or Cracked Tooth
Your teeth can get chipped or cracked from many different things. Maybe you were eating something hard, or you sustained a sports injury. Whatever the case may be, you must seek treatment right away. The exposed nerves beneath the surface of the tooth need protection. Otherwise, it can lead to infection. If left untreated, the infection can spread, causing you to need a root canal to prevent further infection and pain.
Sensitivity to Extreme Temperatures
If you experience sensitivity when consuming hot or cold food, there's a problem. Seeking treatment is crucial to keep the dull ache from progressing into intense pain. During your appointment, your dentist may decide that a root canal is necessary to address your sensitivity.
Gum Area Is Swollen
Are your gums swollen or painful? It often means there's a problem brewing beneath the surface of your smile. Your dentist will need to examine the swollen gum tissue to determine if inflammation is to blame. In some cases, a root canal is necessary to improve the condition of inflamed gums.
Deep Decay
When deep decay has set within the base of your tooth, you can no longer solve the problem with standard at-home oral hygiene practices. Brushing, flossing, and rinsing will unlikely be effective. If a cavity has spread into the nerve and the root of the tooth, you may need to opt for a root canal to get your smile back on the right track.
Do you need to get a root canal in Greenfield? Rest assured – these procedures are common and don't have to be painful! With the right dentist, your teeth will be healthy in no time.
About the Practice
At Advanced Dental Treatment Center, we strive to deliver high-quality and exceptional dental care. Our goal is to help patients of all ages enjoy their very best smiles. From routine checkups to complex restorative treatments, we're prepared to meet all your oral health needs. To schedule a root canal, visit our website or call (414) 209-7463.