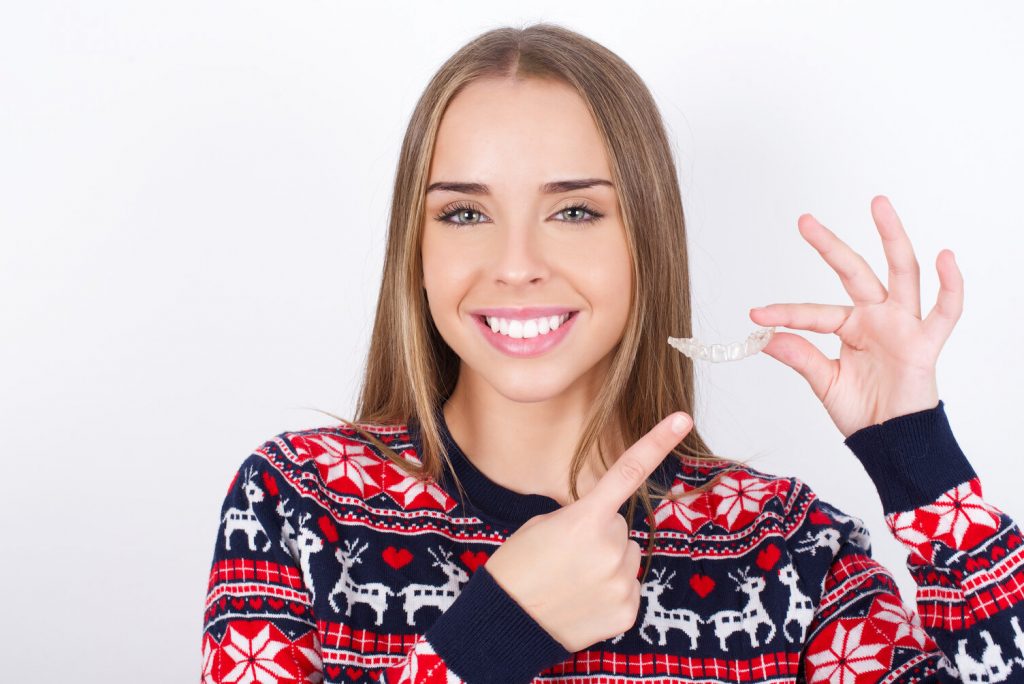 Whether you decide to venture away from home or binge animated movies on the couch during the holidays, keeping up with your Invisalign in Greenfield is key to keeping your smile on track. The holidays are a busy time of year, so this can be easier said than done. Read on to learn four tips that will help you be successful with your Invisalign treatment this holiday season.
Tip #1: Don't Wear Your Aligners When You Eat
It's okay to keep your aligners on when drinking plain water, but make sure to remove them when consuming anything else. If you don't, they may become stained or damaged. Additionally, if you forget to remove your Invisalign while consuming hot food or beverages, this can warp the plastic and prevent your aligner trays from fitting correctly. Remove your aligners before eating or drinking anything to keep them functioning properly and looking their best.
Tip #2: Brush and Floss Your Teeth
Since the holidays often involve eating more frequently as well as consuming more sugar than usual, this gives bacteria numerous opportunities to attack your tooth enamel. Along with brushing and flossing at least twice per day, consider doing it between meals to eliminate harmful oral bacteria and remove food stuck between your teeth. This will also keep food from transferring to your aligners and staining them.
Tip #3: Wear Your Invisalign
Whether you're traveling or entertaining guests, the busyness of the holidays can make it difficult to keep up with your Invisalign. Make a point of keeping your treatment on track to prevent backtracking or the need to make adjustments. Wear your aligners for 20-22 hours each day to make sure they're as effective as possible.
Tip #4: Keep an Invisalign Case on Hand
Many people place their aligners on a napkin instead, which makes you more likely to lose or misplace them. To ensure that you don't accidentally throw away your Invisalign after dinner, store it in a carrying case. Consider keeping one near the dinner table so it's easily accessible.
Don't let the hectic energy of the holidays throw your smile off track. Use the above tips to help you make it through the holidays without having to backtrack on your Invisalign treatment. Soon, you'll be sporting a bright, confident smile!
About the Author
Advanced Dental Treatment Center works hard to provide the residents of Greenfield with treatments that prioritize patient comfort and allow for a more personalized approach to dental care. Patients are always their top priority, and they are here to answer any questions you may have about how to better your oral care. Additionally, they offer treatments like Invisalign to help you straighten your pearly whites and feel more confident in your smile. To schedule an appointment or for more information on how to survive the holidays with Invisalign in Greenfield, call Advanced Dental Treatment Center at (414) 209-7463 or visit their website.