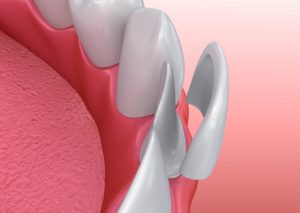 Do you have a less than perfect smile? You're not alone. In fact, a study commissioned by the American Academy of Orthodontists found one-third of adults don't like their teeth. Thankfully, you don't need to feel insecure about your imperfections any longer. There are several cosmetic solutions to enhance your smile, like veneers in Greenfield. You can significantly improve your appearance using this minimally invasive option. Although veneers offer exceptional benefits, there are a few things you should know before committing to the treatment.
What are Porcelain Veneers?
A veneer is a thin shell bonded to the front side of a tooth to instantly improve its color, size, shape, and proportion. This allows it to cover a variety of imperfections in as few as 2 appointments, such as:
Dark tooth discoloration or stains
Chipped or cracked teeth
Gaps between teeth
Shorter than average teeth
What are the Advantages of Porcelain Veneers?
Veneers have undergone several improvements in recent years, allowing them to provide exceptional benefits, such as:
Natural-Looking Results: Veneers are typically made of porcelain, which closely mimics enamel to create a smile that looks natural. Porcelain is also stain-resistant, so your new smile can stay bright with the right care.
Stain-Resistant: Porcelain doesn't stain, so your new smile will stay bright.
Versatile: Veneers can correct several issues at once using just one treatment. This can save time and money to help you get the smile you want quicker.
Minimally Invasive: Veneers only cover the front surface of a tooth, so you won't need to alter the entire structure, like when using a crown.
Long-Term Results: Veneers can last for a decade or longer with the right aftercare, like maintaining your oral hygiene and visiting your dentist regularly.
Convenient: You can enjoy a drastic transformation of your smile after just 2 appointments.
What are the Disadvantages of Porcelain Veneers?
Although veneers offer exceptional benefits, they're not without a few disadvantages. Veneers have limitations, so they can't be used to treat complex problems, like major alignment issues. In addition, you may also need to permanently alter healthy teeth to make room for veneers.
While veneers are durable, they won't last forever. Even with the best care, a veneer can crack or fall off over time. You can help to protect your investment by maintaining your smile properly each day. Since they can be expensive, you'll want to commit to your oral hygiene to ensure your veneers last for as long as possible.
Are Porcelain Veneers Right for Me?
Veneers are a popular treatment for many aesthetic issues; however, you'll still need a thorough consultation with your cosmetic dentist in Greenfield before getting them. Your dentist will evaluate your concerns and discuss the results you want to achieve to ensure you're a great candidate for veneers.
If you're embarrassed by your smile, your cosmetic dentist can help. Invest in your confidence with porcelain veneers. Although no dental treatment is perfect, veneers are one of the most popular cosmetic procedures for a reason.
About Dr. William Carini
Dr. William Carini combines the art and science of dentistry to create beautiful, healthy smiles. He has undergone advanced training in many areas of specialty, like cosmetic services and facial aesthetics. Along with the latest technologies and over 20 years of experience, Dr. Carini can create the radiant smile you deserve. Contact our office today to schedule your consultation for cosmetic dentistry.