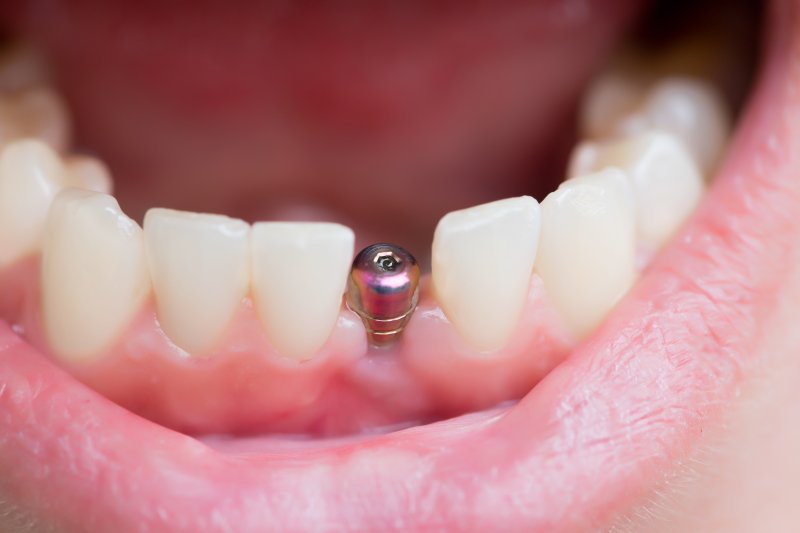 Dental implants in Greenfield can be a great way to fill gaps in your smile; not only do they look natural, but they also help keep your jaw healthy in a way that traditional dentures simply don't. However, like your natural teeth, dental implants shouldn't be taken for granted; you'll need to continue practicing good oral hygiene to avoid gum infections that can ultimately lead to implant failure. Here are 4 tips for keeping your new teeth.
1. Be Careful During the Recovery Period
After the implant is placed, you'll need time to heal. Your dentist can give you more specific instructions for at-home recovery, but in general you'll be on a liquid diet for the first couple of days; even after that you'll need to stick to soft foods for a while. During this time period, you can clean your mouth and reduce inflammation by rinsing with salt water two or three times a day.
If you smoke, you'll need to stop before and after implant placement because the tobacco can disrupt the healing process. Also, let your dentist in Greenfield know about any problems you have with grinding or clenching beforehand as these actions can disrupt the implant's ability to integrate with the jaw.
2. Keep Brushing and Flossing
You can continue your normal oral hygiene routine after getting implants. There are, however, a few additional considerations you might want to make:
Use a soft-bristled toothbrush so as not to scratch the restoration. (This is also recommended for your natural teeth, as hard bristles can damage the enamel.)
Avoid whitening toothpastes and similar products that contain abrasives.
Look for dental floss that's coated with nylon or is otherwise designed to be used with implants.
Mouthwash can be a great way to reduce bacteria in hard-to-reach areas of the mouth. Use one that doesn't list alcohol as an ingredient.
3. Visit Your Dentist Regularly
Preventive checkups are especially important with dental implants. Not only will your dentist provide their regular thorough cleaning, but they'll also be able to assess your implant and make sure the surrounding area is healthy. It's usually recommended to see the dentist at least twice a year, although some patients might require more frequent visits.
4. Be Aware of Potential Problems
If your implant is loose, or you're noticing pain or bleeding around the area, it could be the sign that it's failing In some cases, steps can be taken to save it, so schedule an appointment as soon as possible.
Your dentist may have additional care instructions or recommendations. Make sure to ask questions before and after the procedure; be proactive in making sure that you continue to enjoy your implants for years to come!
About the Practice
At the Advanced Dental Treatment Center, Drs. William Carini and David Blanchard provide comprehensive care for patients of all ages. They provide dental implants as a solution for replacing missing teeth; they can also use All-on-4 implants to support dentures. To schedule an appointment, visit their website or call (414) 209-7463.