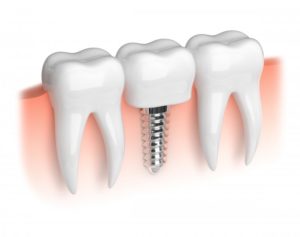 If you're one of the millions of Americans who are missing at least one tooth, you may be considering various replacement options. Replacing your missing teeth will not only restore your confidence to smile, but it will prevent further oral health issues from occurring. Of the replacement solutions, dental implants in Greenfield have become one of the most popular. Keep reading to learn why dental implants in Greenfield are the ideal tooth replacement and whether or not you're a candidate.
What are Dental Implants?
Dental implants are small titanium posts that are placed in your jawbone to serve as artificial tooth roots. Because titanium is biocompatible, it integrates into your bone to create a permanent support for your restoration. Dental implants can be used to replace one tooth, multiple teeth, or even your whole smile.
Dental Implant Benefits
Many patients turn to dental implants for these unique benefits:
Jawbone preservation
Longevity
Natural look and feel
Restored biting power
Easy oral healthcare
Boosted speaking confidence
Boosted self-esteem
The Dental Implant Process
After you and your dentist in Greenfield decide that dental implants are right for you, you'll come into the dentist's office for your surgery. You'll be numb, comfortable, and even sedated if you want, before your dental implant placement. First, your dentist will make small incisions in your gums to expose your jawbone. Then, they'll drill holes into your jaw to create space for your implants. Once they place your implants, you must wait usually between 3 and 4 months for your bone to fuse with your artificial tooth root. Afterwards, you'll come in for another visit, where your dentist will permanently place your restoration.
While this seems like a lengthy process, it's precisely the reason why dental implants can last a lifetime with proper care. Dental implants are the only comprehensive tooth replacement, giving you health and aesthetic benefits.
Am I a Candidate for Dental Implants?
The best way to know if dental implants are right for you is to visit your dentist. They will be able to give your mouth an in-depth examination before providing the proper recommendation. However, the typical implant patient will:
Have a healthy enough jawbone to accommodate implants
Have a commitment to good oral healthcare
Attend regular dental appointments
Avoid smoking or tobacco use and heavy alcohol consumption
What if I'm Missing All of My Teeth?
You can still receive the benefits of dental implants with implant-retained dentures. This solution combines implants with dentures to restore your whole smile at once, while keeping it stable and secure. Your implants anchor down your denture to give you full biting power and confidence to speak.
Does it sound like you could benefit from dental implants? Contact your dentist to take your first step towards a healthy and complete smile.
About the Practice
Dr. William Carini and Dr. David Blanchard are a team of dentists who offer the whole dental implant process, from start to finish, all under one roof for quality and convenience. They currently practice at Advanced Dental Treatment Center, and they can be contacted through their website or by phone at (414) 209-7463 for any questions.